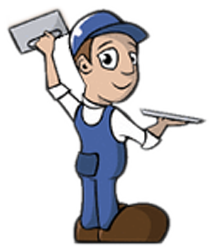 Mornington Peninsula Plaster services (B.M Plastering) provide quality plaster services throughout the Mornington Peninsula and Melbourne regions.  For over 20 years we have gained a solid reputation for Quality plastering at an affordable cost.
Some of our services are:
Plaster Restoration Work
Patching and Cornice Repairs
Dampness Work
Bathrooms and Moisture Work
Looking For A Plasterer You Can Trust?
At B.M Plastering we pride ourselves on providing the highest quality of workmanship.  We are professional, reliable and are very particular about leaving no mess after the job!  All our work is carried out to a very high standard and for your peace of mind and re-assurance you do not pay us a cent until you are happy with the completed job. We pride ourselves on providing the highest quality, best value, and most reliable plaster board service available in our region.
Reasons why you should choose B.M Plastering Services
We supply and fix plasterboard, you don't have to do anything to assist - in fact we work so clean we will probably leave the place cleaner than when we started.  If we find any issues that may affect the cost of the job we will inform you immediately - no nasty surprises.  All of our plasterers are hand selected by Brett, the business owner.  He ensures that everyone of his staff are trained, competent and able to meet the high standards Brett demands.
Recent Plastering Jobs
About Plastering Quality in Australia
As with all occupations there are quality plastering jobs and budget plastering jobs.  A quality plaster job will result in a smooth surface with undetectable joins and nails that last for a long period of time (assuming no roof leaks or exposure to moisture from leaking pipes OR moving wood joins).   Joins will be undetectable and sealer will adhere well and flow smoothly onto the surface of the plasterboard.
Of course the quality of the building frame (type of wood or metal used for frame) is important - because if the structure warps, the plaster board will crack regardless of the quality.  So its always advisable to consult with an experienced quality plasterer first as Brett Melbourne has years of plastering experience he can draw upon.
There are also different grades of plasterboard - some is fire retardant for example.  Other plasterboard is designed especially to cut down noise.  And other plasterboard's are more moisture resistant than others.
The quality of the plasterboard is also critical.  A cheap plasterboard can deteriorate early or even worse contain toxic chemicals - asbestos was found recently in some Chinese plasterboard imports - (http://www.theaustralian.com.au/national-affairs/foreign-affairs/made-in-china-with-asbestos/news-story/e7e2ff6ab0663099409e6006325193b9).  Cheap plasterboard can cost you many times the savings in the long run.  Brett is best to advise you on your options here.
Mornington Peninsula Plaster Services (B.M Plastering) provide plasterboard and general plastering services for the following areas: Frankson, Edithvale, Springvale,  Seaford, Langwarrin, Carrum, Cranburne, Summerville, Officer, Pakenham